In the southern province of Vietnam, Binh Phuoc is known as Vietnam's "cashew capital", Binh Phuoc is proposing a project to develop and Increase the Cashew Cultivation Area cashew tree as the main crop. Binh Phuoc Vietnam Increases Raw Cashew Output.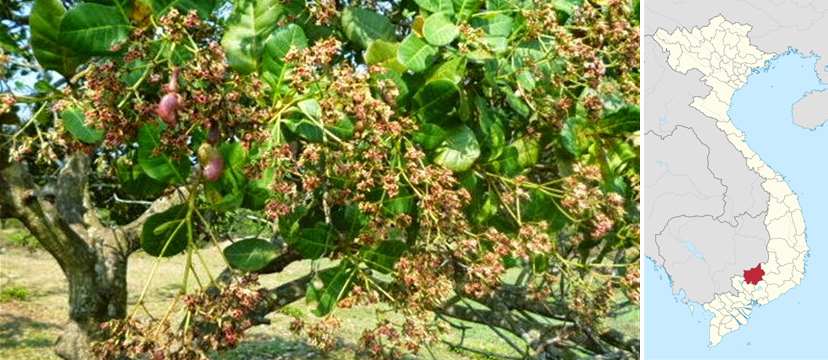 150,000 ha Cashew Tree with an output of 1,5 tons per ha.
Binh Phuoc is home to a large area of agricultural land that grows many types of trees such as rubber, pepper, cashew… Currently, Binh Phuoc province is making efforts to increase the area of cashew cultivation because the soil & climate is most suitable for cashew trees. Vietnam is about 290,000 hectares (2021), and Binh Phuoc alone accounts for 60% of the Vietnam cashew area, about 150,000 ha with an output of 1,5 tons per ha. And Bình Phuoc also has more than 1,400 processing facilities with a total capacity of more than 500,000 tons a year.

Trying to Increases Raw Cashew Output
The Vietnam minister of agriculture urged the province to review the planning so that it can increase the yield of cashew trees by replacing low-yielding varieties. Currently, the whole province of Binh Phuoc is working hard with the goal increase the average raw cashew nuts output to 2 tons/ha to improve product value and quality. At the moment Binh Phuoc has more than 457,000 ha of farmland, including 429,800 ha of perennial industrial crops and orchards.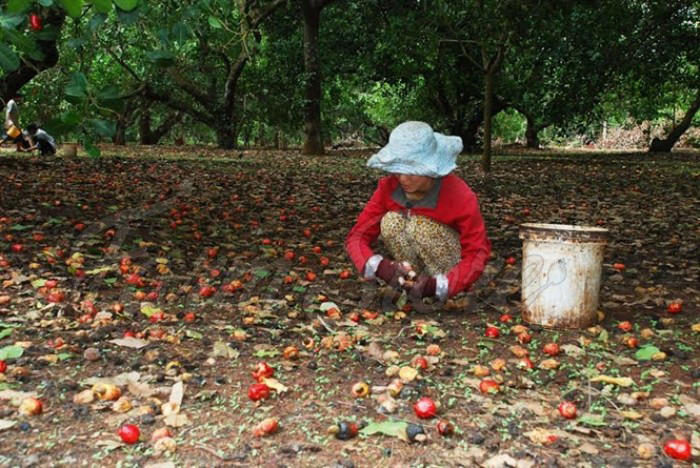 Vietnam Need More Than 1 Million Tonnes Of Raw Cashew Nuts
Imported raw materials account for 70 percent of cashew processing, voicing concerns about the limited capacity of small-scale production facilities, which has affected product quality. Vietnam needs more than 1 million tonnes of raw cashew nuts for processing every year. As only ~ 300,000 tonnes are sourced domestically, the remainder must be imported, with most coming from West Africa. "If we can produce more raw cashew nuts in the country, it will not only help the cashew industry but also create more jobs and income for farmers."
New Project To Expand Cashew Growing Area
Mekong Corporation Europe BV (MCE) from the Netherlands and Vietnam's An Viet Phat Energy Co. Ltd will invest ~ 250 million USD in the endeavor to develop a cashew nut growing zone of 200,000 ha, a cashew nut production plant with a capacity of 168,750 tonnes per year, a cashew nut shell oil factory producing 118,125 tonnes per year, and another turning out products from cashew nut shell residue. They are also set to build a cashew nut research institute in Bu Dang district's Duc Lieu commune.