Never before have cashew farmers in the Central Highlands faced such difficulties as this year when the crop failed to harvest and the price fell. If the average annual yield is more than 1 ton of fresh cashews/ha, this 2022 crop year will decrease to 3-4 quintals/ha. And Cashew Area in Vietnam's Central Highlands Shrinks year by year due to local farmers replacing cashews with other crops because of degenerate old trees, pestilent insects, and low production.
The Yield and The Price of Cashew Felling in 2022
Not only reducing the yield of cashew trees, but the price of cashew nuts also decreased by more than 5,000 VND/kg. In the crop year 2021, the average price of raw cashews nut (RCN) reaches 30,000 VND/kg, at the beginning of the 2022 crop year, The Price drops to 22,000-25,000 VND/kg. Meanwhile, the prices of materials, fertilizers, and labor have all increased, causing the production cost of cashew nuts to increase. According to calculations, due to crop failure and falling prices, cashew Farmer in the Central Highlands Vietnam are having to make up for losses from 20 to 30 million VND/ha (~1000 – 1500 USD/Ha).
Reason 1: Cashew Tree Area in Vietnam Central Highlands Planted Over 20 Years
Currently, the Vietnam Central Highlands region is Farming 83,900ha of cashews. Most of the cashew acreage was planted over a period of more than 20 years ago and belongs to the program of greening bare land and bare hills. Due to the fact that most of them are grown on barren land, lack water, and lack experience in growing cashews, most cashew trees are old… That why's the yield of cashew nuts in the Vietnam Central Highlands provinces is often lower than in other regions in Vietnam.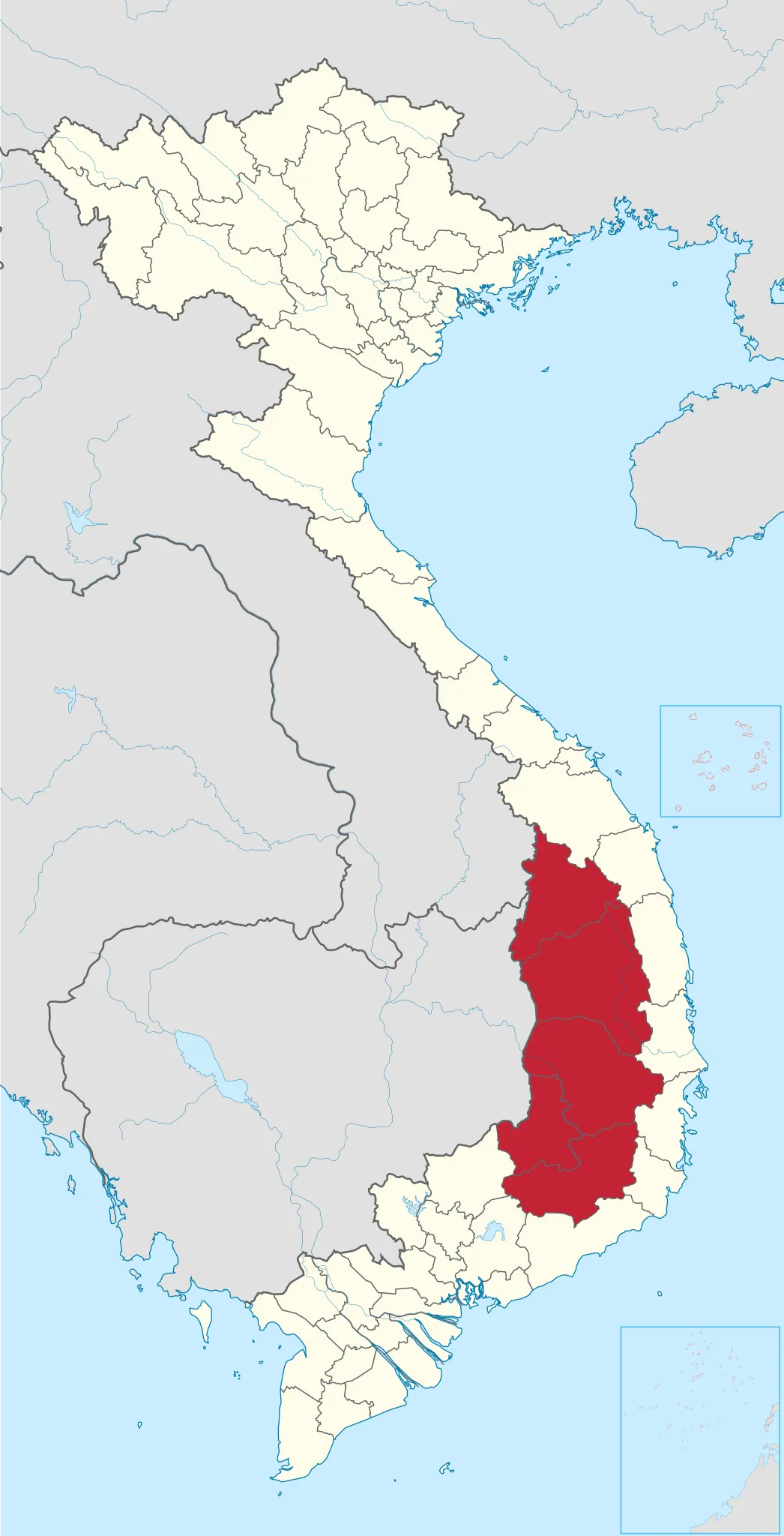 Reason 2: Unusual Weather is another reason
According to the analysis of Agri scientists, the reason for this year's crop failure in the Vietnam Central Highlands is that most of the cashew tree area is old. Moreover, at the time of flowering (around the beginning of February), the weather in this area changes abnormally, there are many unseasonal that cause some flowers to fall off, others to dry up and not bear fruit.